Ref:
Date:
Location:
Photographer:
Ref:
Date:
Location:
Photographer:
Thoughts and Updates Blog
Welcome to my Blog and thank you very much for reading and commenting.
15/09/18
As the date is getting nearer I'm getting very excited and almost got artist's block - but I have started a new painting
...more
21/08/18
I can't believe it quite yet but one of my paintings will be part of this - opens on 25th September in the Mall Galleries
...more
21/07/18
Hopes to be exhibited in the Mall Galleries in London
...more
26/05/17
My proudest moment yet in my painting career. Please click on the link below, read and feel free to comment.
...more
29/04/17
Long-listed on a major art competition
...more
09/12/16
Wishing all my followers and customers a very merry Christmas and a happy New Year.
...more
Current Exhibition in All Saints Studio in St Albans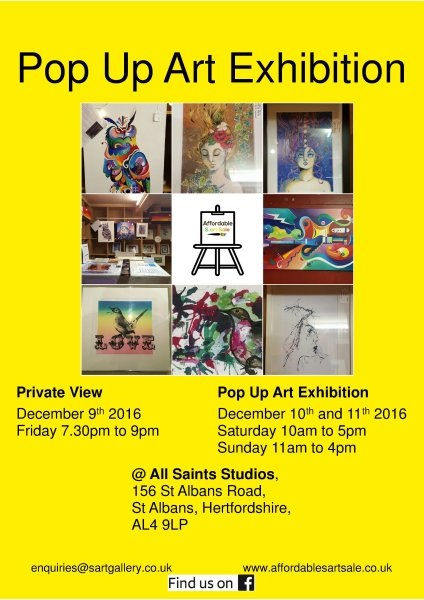 09/12/16
I'm exhibiting this weekend only in St Albans - please come and visit!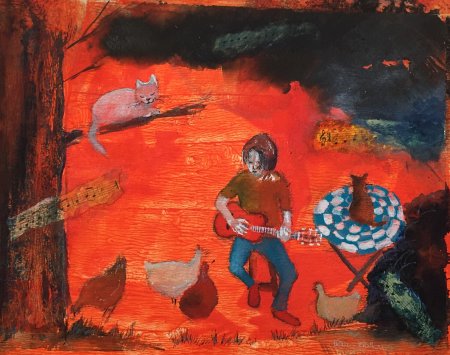 02/09/16
Painting from the head is liberating!
...more
03/05/16
This one was such a wonderful experience. It was so so far away from previous work, yet the feedback on it was wonderful.
...more
21/04/16
I have made it into Patchings Leisure Painting Artist's annual exhibition - Am beyond delighted!
...more
08/04/16
Why sometimes painting loses its joy
...more
10/03/16
I thought of summer and painted sunshine.
...more
02/03/16
Landscapes, portraits - anything but chickens
...more
26/01/16
I know I promised less chickens this year but could not pass on this one
...more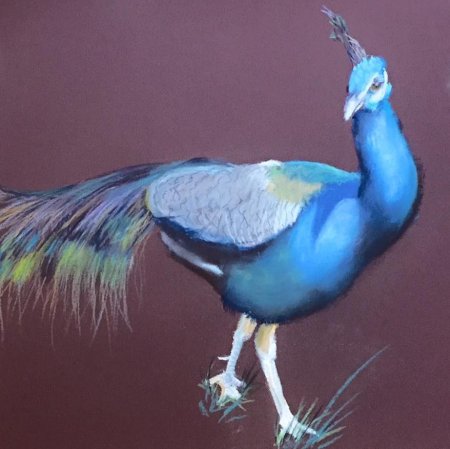 09/01/16
First Blog in the New Year - Pastels and plans to move forward
...more
Merry Christmas and a happy New Year!
24/12/15
Wishing you all a very happy holiday season and a great 2016. Thanks very much for dropping by and viewing my artwork. Hope to see you all next year!